A few months ago Greyhound Adoption of Ohio took in 2 IGs. A family contacted us and pleaded that that they could not keep them and didn't know where else to turn. So we took them in (not our usual thing to do). We are hoping to find a home for them together as they are mother and son. They seem to be very bonded. But we also understand that not everyone can take on two dogs at one time... We are hoping to adopt the pair for $200 total. We will be taking a loss on this because we had to alter both of them, micro-chip them and get them up to date on all of their shots.

Lexi (pink collar) is a beautiful black 5 year old female. Her son Tai (blue collar) is 3 years old. They both want to be picked up and just LOVE to cuddle on your lap! Lexi is a jumping bean!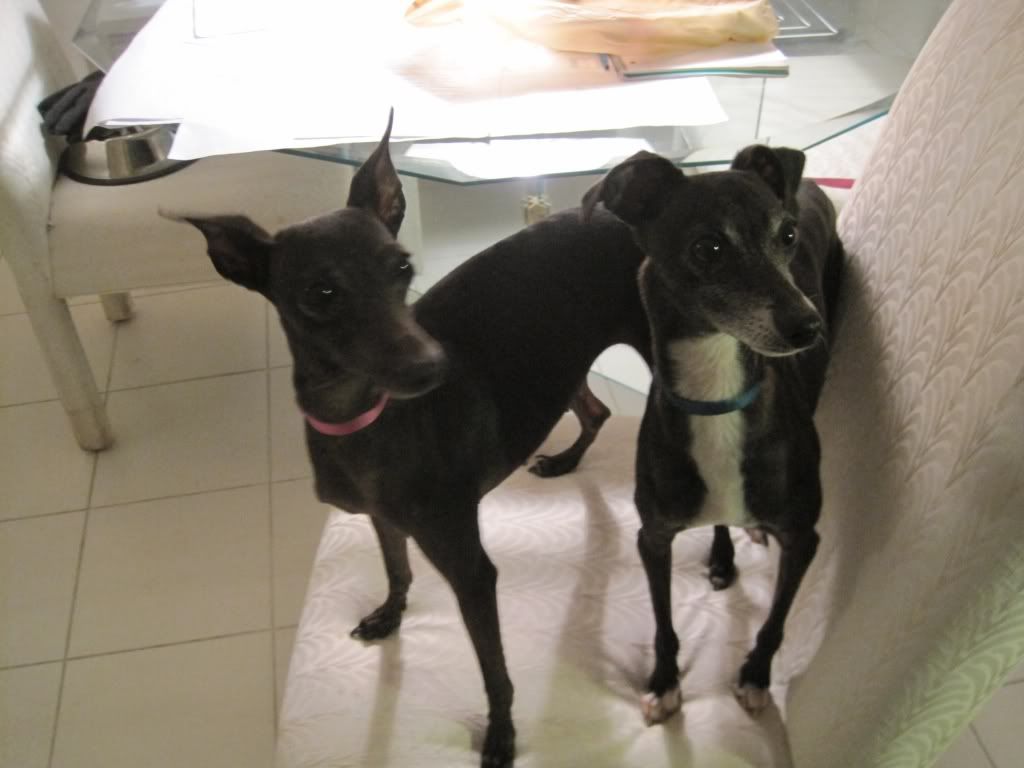 My husband and I have considered adopting Tai if Lexi gets adopted alone... Tai and my girl Sophia get along famously.
It is too cute. Lexi is a bit stubborn so we haven't been able to trust her alone with Sophia yet.

If anyone is interest or knows someone who maybe interested please contact me at sydney.mcfarland@gmail.com. We always prefer to keep our dogs in a two hour radius from our location (Chagrin Falls, OH). Also there will still be an interview process for these dogs.