0
Doggies are home now!
My husband and I picked up our puppies on Friday and they are already the loves of my life! We are currently going through potty training (not so much fun) but the boys are doing so great! Any accidents they ever have are from us not paying attention because they really try to hold it. We took them to play with my brother's 3 italian greyhounds and boy can they hold their own! Murphy is little but SO smart and sweet. Connor is the big trouble maker, but he too is sweet. I am SO thankful we got 2 because they seem so happy playing with each other. Yesterday we went on our first walk together with a leash, and after a little whining, they got the hang of it. I just can't get over how sweet and intelligent they are. I just wanted to do a quick post for now, but will post again soon.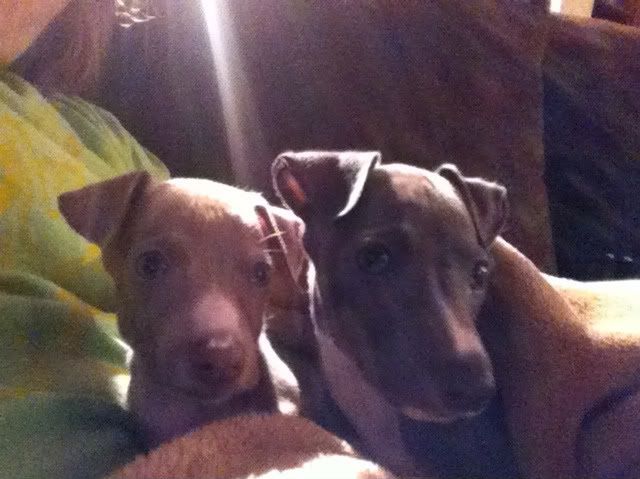 The boys all snuggled up to their momma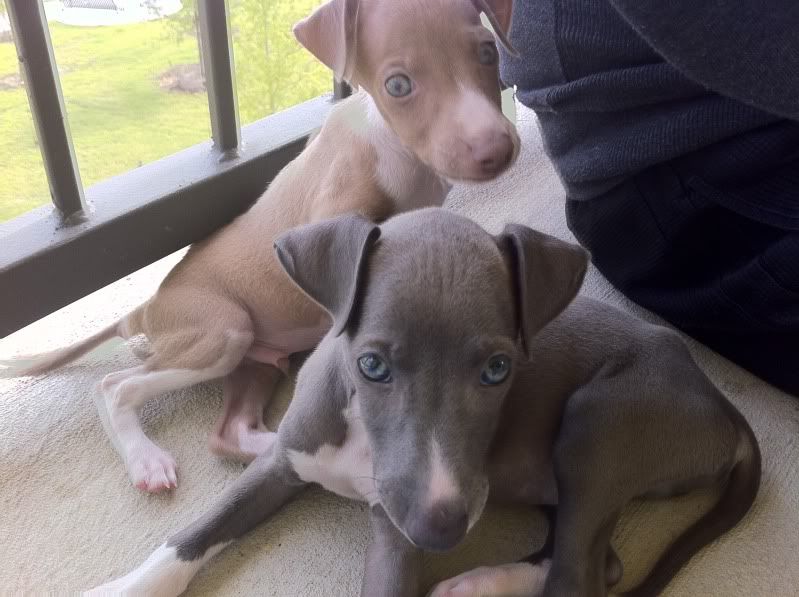 The boys tired of me taking so many pictures LOL
Connor - he is SO photogenic... I can never get Murphy to sit still enough for one!