1
Shopping for the new arrival
Posted by
AnIGma
, 19 July 2012 · 2,104 views
Today I took Fifi with me to Petsmart to pick up a few things for her new brother. I needed a crate and possibly a bed.
I bought a soft-sider canvas portable crate because I go to my partner's house to stay on weekends. This way I can easily take the crate back and forth. Apparently Gix is used to a wire crate, so I hope there won't be any problems. I've already christened the new crate "The Pup Tent".
We went to check out the happenings at the doggie day care. Fifi made two or three new friends through the glass. "QUIIIIEEEET!!" shouted the daycare worker.
While looking for the crate I noticed that some of their beds were on clearance, 50% off. So I bought one. At the checkout there were little stuffies on sale too, so I squeaked one for Fifi and she approved of it with a play bow and a brisk tail wag.
We went outside to wait for the taxi and Fifi had to check out all of the P-mails left outside. She replied, and replied, and replied again. Finally she ran out of P-mail and the taxi arrived.
When we got home I set up the pup tent and put the bed and the stuffy on the floor. My world-class team of intrepid inspectors got down to business: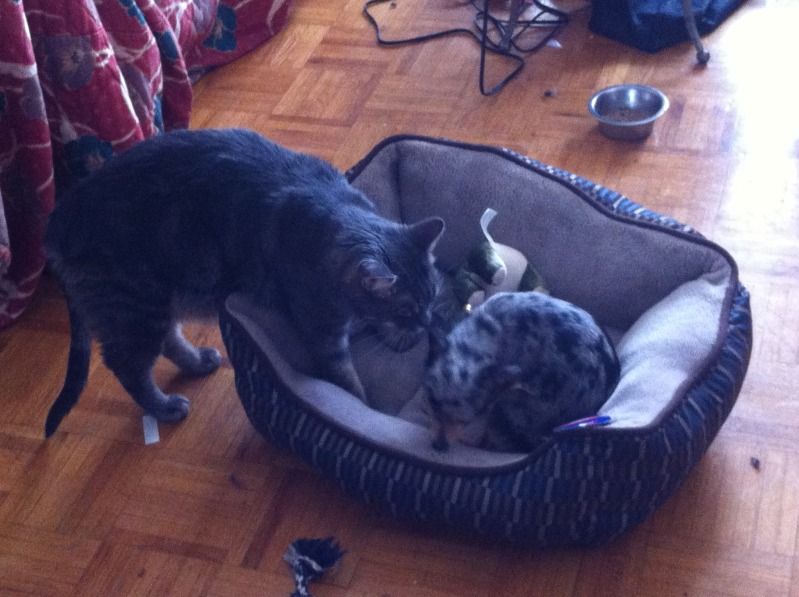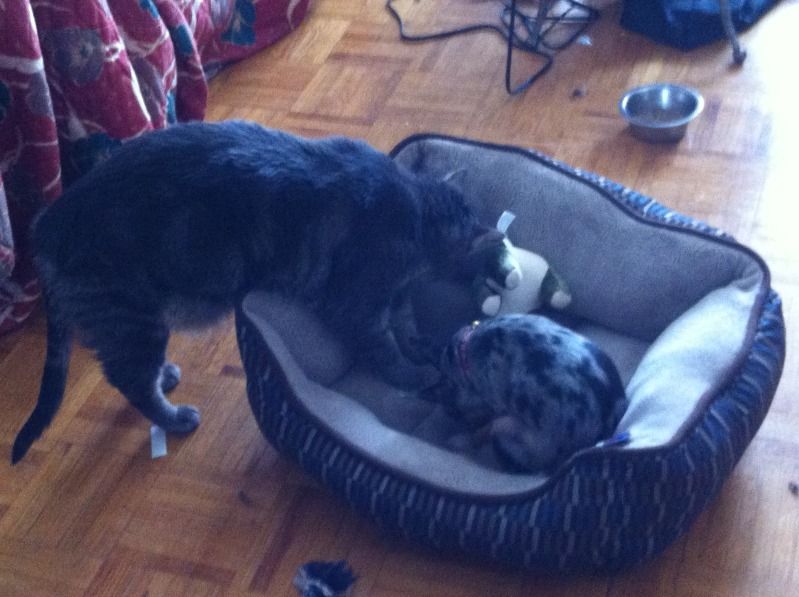 No bedbugs here!
At last, the bed received the official seal of approval: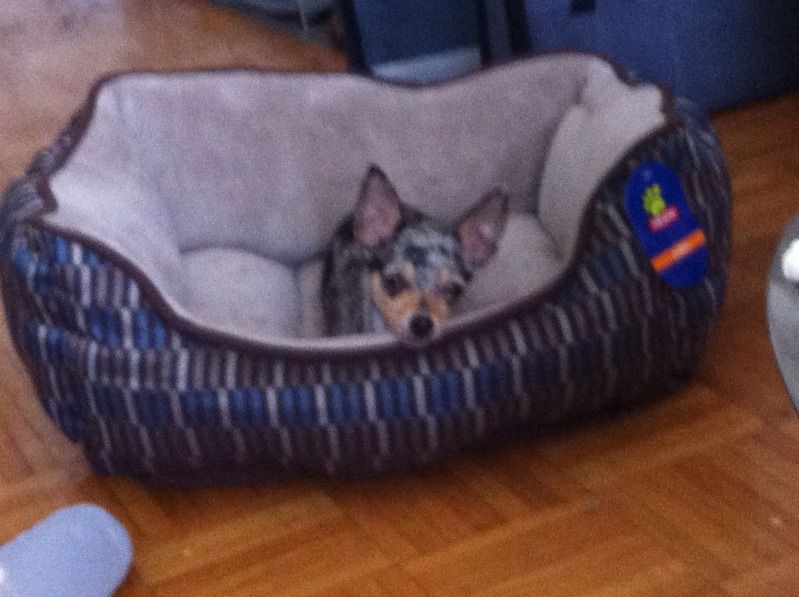 Either that or Gixxer is going to have to sleep in one of the older beds!