0
Whatdya mean "Work Weekend"?
Posted by
Shaana
, 26 August 2007 · 839 views
Today my parents made me slave away at yard work ..
Here I am gathering up the dead palm fronds ..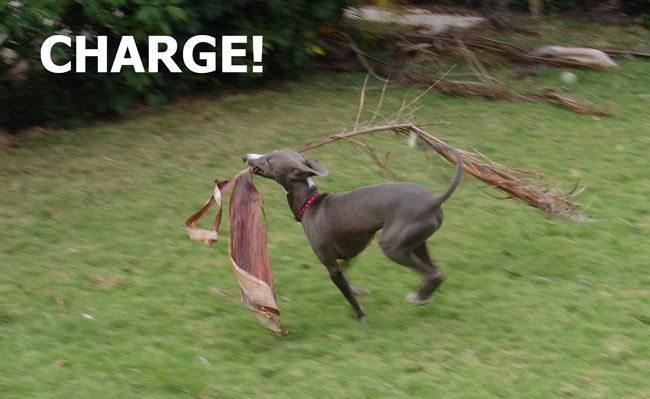 Mom and Dad said I was lollygagging .. and that I'd better start earning my keep around here .. or someone was gonna get a swooft kick in the butt ..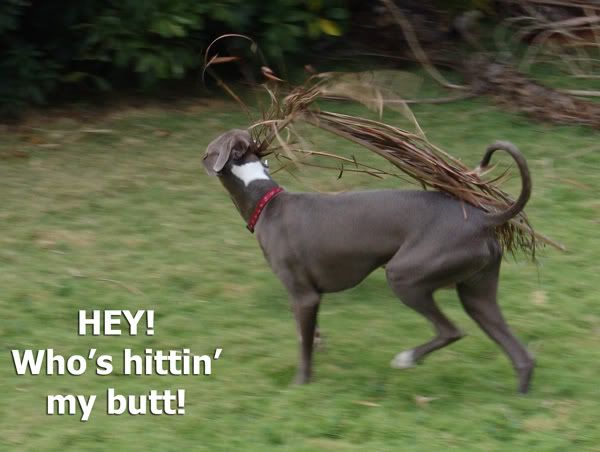 Sometimes this work was really hard .. cause I'm a little guy ya know .. and these slave drivers really had me wanting to call the 'canine child labor board' in Palm Beach County...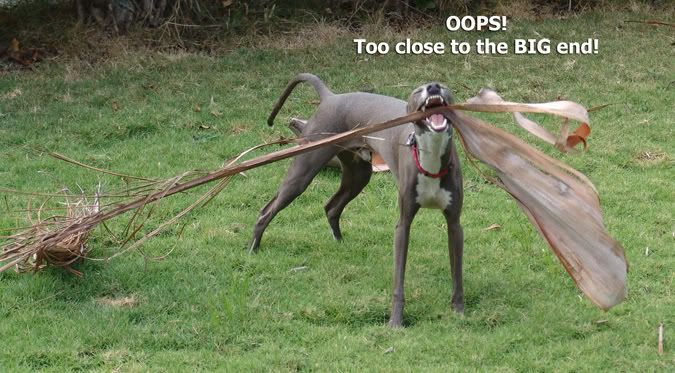 See? Told ya this stuff is too big for a kid my size!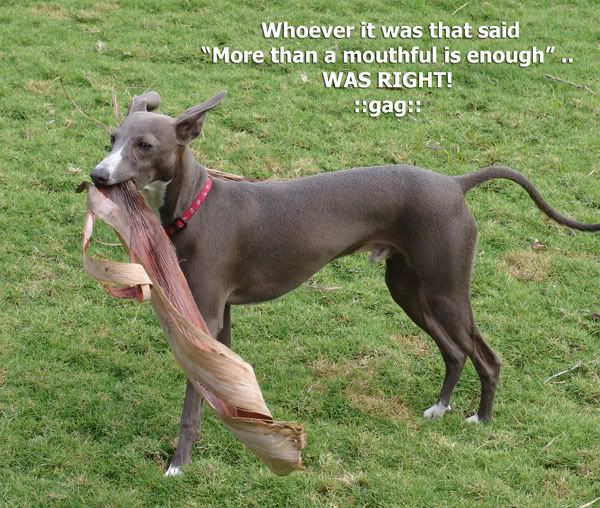 Okay! Okay! I'm hurrying! Let me get a good hold of it!
Sheesh! Every time they want me to hurry .. they say "Don't run with THAT in your mouth"! .. Well heck .. I can't even pick this one up!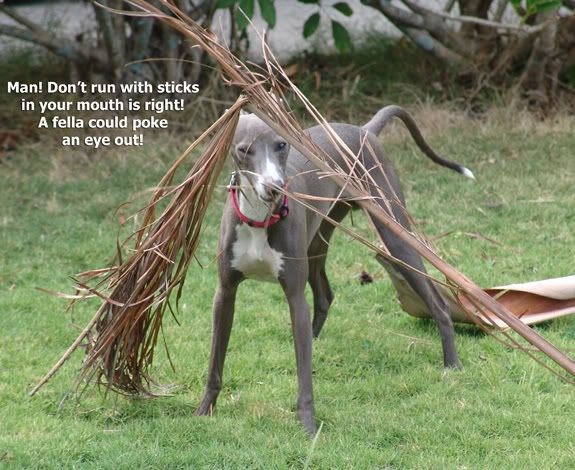 This junk really is a poor man's answer to buying their pet toys!
I plead "the 5th" ...
Time for a break in our jobs!
Let it be noted .. that I hate work weekends!
Regards all,
Fin