Evelyn is located at
Mid Atlantic IG Rescue (IGCA)
, Edgewater, MD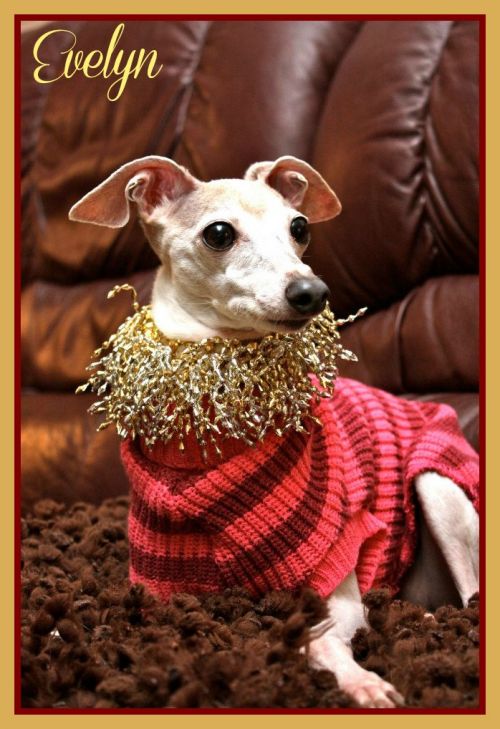 "From Evelyn's foster home: "8 y/o Evelyn is a very dainty dog, slight of stature, & very pretty. She is 10 lb & has plates in her front legs. She did have the bad habit of trying to jump into my arms, which I discouraged, because of the potential serious leg break. She eats kibble with no complaint. I have 2 older cats that are very used to dogs, but once she got her sea legs here, she took great delight in bouncing toward them, barking. I stop her immediately.
Evelyn is the only female, so she rules the roost. I am the pack leader, but if I am not paying attention she clearly tries to push the guys around. She is so tiny it's kind of funny, really.
She has never walked on a leash, as far as I can tell, until here. I have a fenced yard, so that is where the dogs potty, walks are strictly for exercise. She is becoming used to the idea of a leash, initially she really fought against it, as she is really headstrong, but she will walk on a lead very well if a human takes control.
Most IGs seem to prefer to live with another IG, and she is no exception. I would suggest that she not be placed with a female, because of her dominant personality."
Would you like more info on Evelyn? Contact us by email:
midatlanticigrescue@cox.net
."